It's in our 'Ladybird Room' that your baby or toddler will learn and develop. Nurtured in a safe, secure inside environment your son or daughter can grow in confidence as they venture on these early stages of their development.
Our under 2's also have the added benefit of their own outdoor area, a special garden where they can safely play and learn, from digging in the sandpit, to playing peek-a-boo in the house, and as they grow older to start climbing their own little tree!
The Ladybird room children stay in the safety of their room and garden all day and our wonderfully nourishing homecooked food is brought into them at meal times. The room also contains a dedicated sleep area for when your child needs a rest whilst with us.
All of our children follow the EYFS (Early Years foundation Stage). This curriculum supports their development from birth right through to the end of their Reception Year at school.
What does this mean in the Ladybird Room?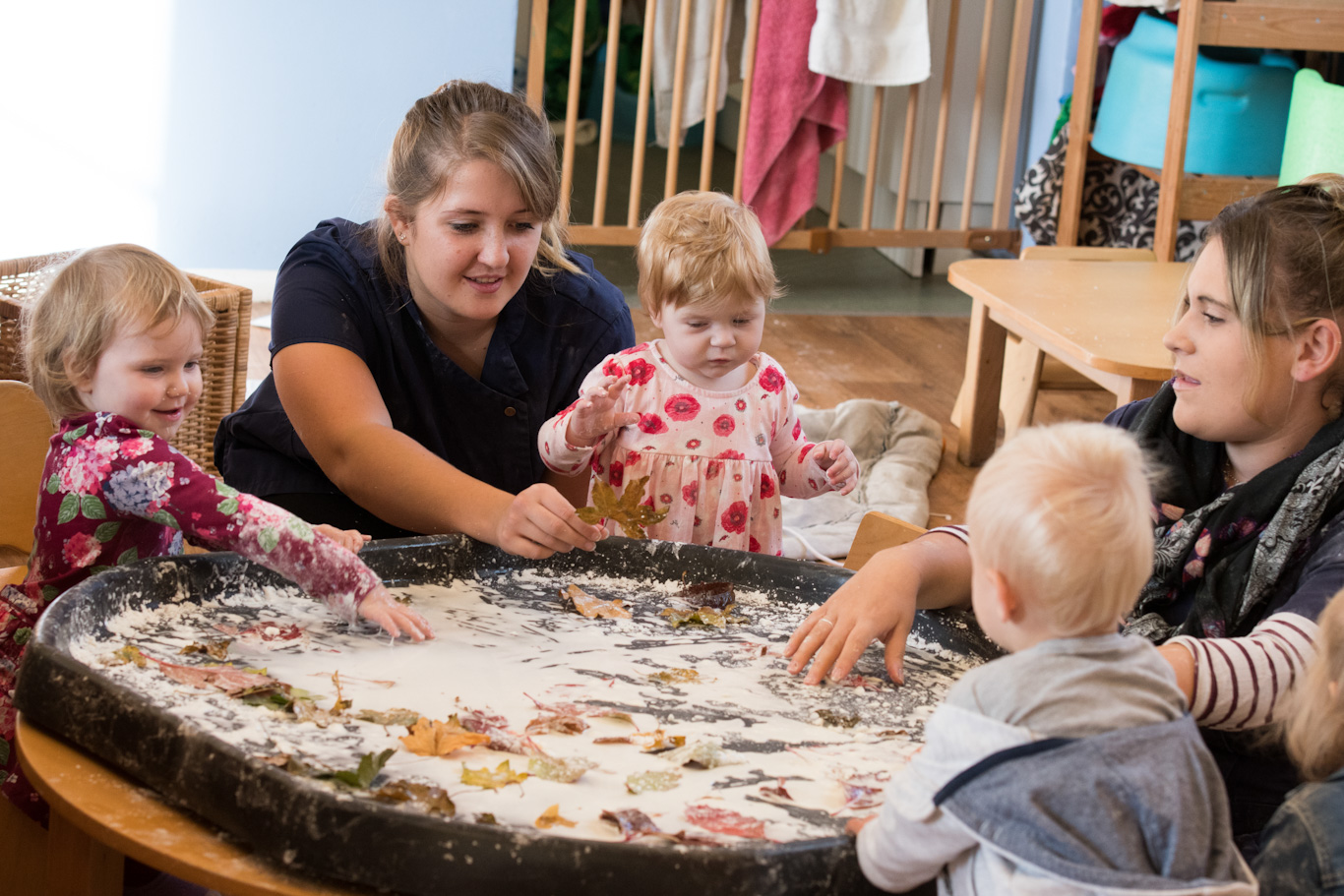 We focus on the 3 Prime areas of learning (Personal, Social and Emotional Development, Physical Development and Communication and Language) to support our babies and toddlers.
Some of the activities on offer daily are:
Sensory Play – including gloop, water play, sand, different textures cereals, messy play, magic bottles, treasure baskets.
Story and rhyme time – listening to stories on a one to one basis or in a small group, learning simple songs and rhymes, playing instruments and learning to move their bodies to different music.